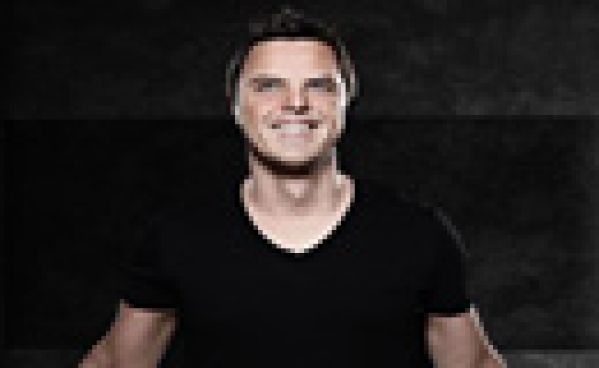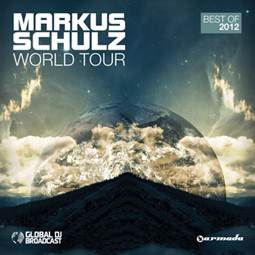 Cette année, il fut nommé meilleur Dj US par les lecteur de Dj Times, sa compilation 'Los Angeles' 12 frappa un grand coup et son 4ème album artiste est un succès.
Il est temps de vous faire participer car Markus va vous faire vivre les 365 jours les plus ncroyables de sa vie d'artiste grâce au
Best Of World Tour 2012
. Préparez vos valises, décollae immédiat pour 80 min de bonheur à travers le monde, de clubs en clubs sur les traces de ce grand Dj qu'est
Markus Schulz
.
Durant ses 5 dernières années,
Markus Schulz
a rayonné dans les clubs, mais également dans les lounges, salles de gyms... Il est temps de ressentir la vie d'un vrai Dj en tournée aux 4 coins de la planète.
Le Best Of World Tour 2012 sera disponible dès le 14 Décembre.
Disc 1: Best of World Tour 2012
01. San Andreas Soundlab - Hollywood Boulevard [Live from Avalon, Los Angeles '12 Release Party]
02. Markantonio & Roberto Capuano - T4 (Markus Schulz Big Room Reconstruction) [Live from Nature One, Kastellaun]
03. Markus Schulz featuring Jaren - Carry On [Live from Privilege, Ibiza]
04. Omnia & Ira - The Fusion (Markus Schulz Los Angeles '12 Reconstruction) [Live from Club Space, Miami]
05. Marcel Woods vs. W&W - Trigger [Live from Koolhaus, Toronto]
06. Markus Schulz & Wellenrausch - Silence to the Call (Scream Tour Edit) [Live from Arma Music Hall, Moscow]
07. KhoMha - Days Gone Bye [Live from Ministry of Sound, London]
08. Cosmic Gate - Crushed [Live from Ruby Skye, San Francisco]
09. Danny Cullen - Abaddon (Markus Schulz Edit) [Live from Mandarine Nightclub, Buenos Aires]
10. Yura Moonlight - Harrier [Live from DJ Mag Top 100 Party at Ministry of Sound, London]
11. Skytech - What's Wrong (Skytech Stadium Mix) [Live from Planeta Born to Party, Poznan]
12. Johnny Yono - Fairfax (Markus Schulz Edit) [Live from Metro Theatre, Sydney]
13. Susana & Dark Matters - Home (Mr. Pit Remix) [Live from Avalon, Los Angeles '12 Release Party]
14. Markus Schulz & Ferry Corsten - Loops & Tings [Live from Electric Daisy Carnival, New York City]
15. Mr. Pit - It is What it Is (Markus Schulz Big Room Reconstruction) [Live from A State of Trance 550, Den Bosch]
16. Morvan - Kiss of a Muse (Lence & Pluton Remix vs. Wellenrausch Remix / Markus Schulz Big Room Reconstruction) [Live from Global Gathering, Stratford-Upon-Avon]
17. Elevation vs. Grube & Hovsepian - City of Angels (Markus Schulz Big Room Reconstruction) [Live from A State of Trance 550, Kiev]
18. KhoMha - The Dark Knight [Live from Electric Daisy Carnival, Las Vegas]
19. Beat Service - Fortuna [Live from the Terrace at Club Space, Miami]
20. Markus Schulz featuring Seri - Love Rain Down (4 Strings Remix) [Live from Arma Music Hall, Moscow]    
Disc 2 (BONUS CD uniquement en physique): Live from Ruby Skye, San Francisco - 26 Octobre 2012
01. Markus Schulza presents Dakota – Doors open
02. DJ Tarkan - Sad Story (Markus Schulz Big Room Reconstruction)
03. Danilo Ercole - Profundo
04. Audien - Eventide
05. Rex Mundi - Mence (Markus Schulz Edit)
06. Andro V - Lonely World (Alessandro Remix / Markus Schulz Big Room Reconstruction)
07. Skytech - No Need for Words
08. Markus Schulz featuring Fiora - Deep in the Night
09. Arnej - The Second Coming
10. M.I.K.E. - Any Direction (M.I.K.E. vs. Revero Club Edit / Markus Schulz Big Room Reconstruction)
11. Markus Schulz & Elevation - Finish Line
12. Store N Forward - Sugar (Markus Schulz Big Room Reconstruction)
13. Abstract Vision & Elite Electronic vs. Broning - Relict (Basil O'Glue & Styller Remix)
14. Markus Schulz - Soul Seeking
15. Fisherman & Hawkins - Apache
16. Nifra - Dark Harbour (Markus Schulz Edit)
17. Aerofoil vs. E&G - One Word (Markus Schulz Big Room Reconstruction)
18. KhoMha - Dejavu
19. Markus Schulz featuring Ana Diaz - Nothing Without Me (Markus Schulz Return to Coldharbour Remix)
Website
Facebook
Twitter