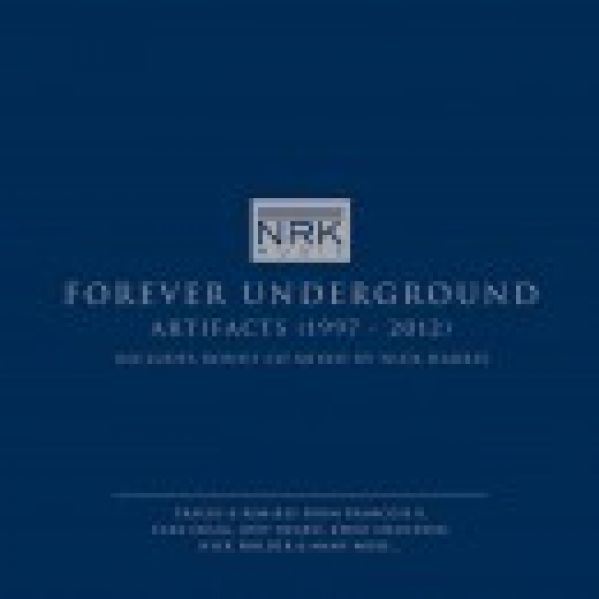 Pour célébrer la fin de son label NRK et se consacrer à de nouveaux projets, l'Anglais Nick Harris a décidé de sortir une ultime compilation intitulée 'Forever Underground', disponible en format triple CD ou digital. En 15 ans, le label de Bristol est devenu une vraie référence en matière de House underground en mettant à l'honner des artistes de haut calibre (Ian Pooley, François K, Dimitri From Paris, Nick Holder, Kerri Chandler...) et en sortant plus de 170 maxis, 45 albums et des séries de compilations légendaires comme 'Back In The Box', 'The Lab', 'nite:life' et 'Deep Sensations'...
Pour clore cette discographie impressionnante, 'Forever Underground' regroupe les titres culte de NRK sur deux CD, tels que le 'Let's Be Young' de Quentin Harris, 'Moonraker' de Foremost Poet, 'Time & Space' de François K, Kerri Chandler 'Bar A Thym' remixé par Tom Middleton, 'Summer Daze' de Nick Holder, mais aussi Paul Woolford, Ed Davenport, Charles Webster ou encore Carl Craig...
Le troisième CD est un mix signé Nick Harris, avec Spencer Parker, Pete Heller, Kings Of Tomorrow, Trackheadz, Joey Negro et Chris Lattner aux côtés de certains incontournables cités ci-dessus. 'Forever Underground' marque de très belle manière la superbe contribution du label NRK à la culture House dans son ensemble. Culte !
---
Tracklisting complet
:
CD 1
1. Sirus 'An Eye For An Eye'?
2. NuFrequency feat. Shara Nelson 'Go That Deep' (Charles Webster remix)
3. Quentin Harris 'Let's Be Young' ?
4. Nick Holder 'Paradise' (Salt City Mix)
5. Terra Deva 'Fresh Start' (Joshua's House Mix)
6. Blackjoy 'Moustache' (La Stache)
7. Foremost Poets 'Moonraker'?
8. Twisted Pair 'Horny Hustle'?
9. Trackheadz 'Our Music'?
10. Rocket 'People' (Jeno's Stormy Weather Mix)
CD 2
1. François K 'Time & Space'
2. Kerri Chandler 'Bar A Thym' (Tom Middleton's Cosmos Mix)
3. Akabu feat. Linda Clifford 'Ride The Storm' (Joey Negro Dub Storm)
4. Q-Burns Abstract Message 'Innocent' (King Britt's Scuba Mix)
5. Nick Holder 'Summer Daze'?
6. DJ Q 'Superclique'
7. Ed Davenport 'New Yorkshire' ?
8. Paul Woolford '313' (Part One)
9. Hot Lizard 'The Theme' (Carl Craig remix)
CD 3 (Mixed by Nick Harris)
1. Audio Soul Project 'Community'?
2. Trackheadz 'Feel' (Instrumental mix)
3. Kings Of Tomorrow 'The Sway'?
4. Quentin Harris 'Let's Be Young' (Julien Jabre remix)
5. Twisted Pair 'Horny Hustle'?
6. Kerri Chandler 'Bar A Thym'?
7. Akabu feat. Linda Clifford 'Ride The Storm' (Joey Negro Dub Storm)
8. François K 'Time & Space'?
9. Matthias Heilbronn 'Brooklyn Sub' (Soulflower Dub Beats)
10. Chymera 'Wish' (Peter Dildo Rawjuice Reshape)
11. Foremost Poets 'Moonraker' (Spencer Parker's a gun for hire remix)
12. Nick Holder feat. Sacha 'Time' (Six Series Dubstrumental)
13. Sirus 'An Eye For An Eye' (Pete Heller Edit)
14. Hipp-E 'Brovas Darkness'?
15. Lewis Boardman 'Mist' (Chris Lattner remix)
16. Blackjoy 'Moustache' (La Stache)
17. Rocket 'People' (Jeno's Stormy Weather Mix)