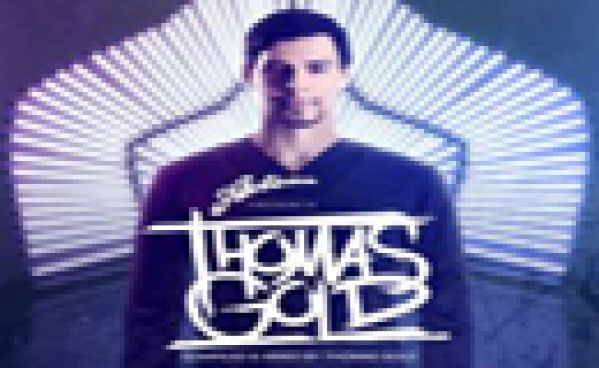 Thomas Gold mixe la 1ère compilation d'Axtone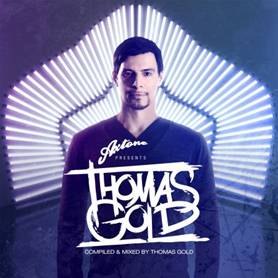 Le DJ/Producteur
Thomas Gold
est très heureux de présenter sa tracklist de la 1ère compilation qui sortira sur
Axtone
. Son titre
Sing2Me
, sortit sur ce même label eut un énorme succès à Miami. Il est d'abord paru dans les charts
DMC Miami Buzz
et playlisté par la
SHM
lors de leur passage dans l'émission de
Pete Tong
. Dès sa sortie, ce titre fut hissé à la 1ère place sur
Beatport
.
Thomas Gold
a toujours eu une ascension régulière au cours des dernières années, tout en développant un son alliant la puissance de la Progressive & la House Main Room. Il fut mis en lumière grâce à
Marsch Marsch
sur
Toolroom
,
Alive
et
Eyes Wide Open
en collaboration avec
Dirty South
sur
Phazing
. Cependant
AGORa
avec
Steve Angello
, sortit sur
Size
a permis de cimenté sa réputation de production de classe mondiale. Il peut compter parmi ses supporters
Tiësto, Calvin Harris, David Guetta, Laidback Luke
, la
SHM
. 
Il remixa de grands noms, son 1er gros remix fut pour
Fatboy Slim
Star 69
, qui lui ouvrit les portes de grandes stars de la pop tels que
Lady Gaga
pour
Judas
,
Adele
Set Fire To The Rain
qui eu plus de 13 millions de vues sur Youtube. Pour couronner le tout, il remixa récemment la légende de la pop suédoise
Miike Snow
The Wave
. 
Donc, grâce à ce CV plus d'intéressant, il n'est pas surprenant qu'il fut le 1er à être inviter pour mixer la nouvelle compilation du label d'
Axwell
. Il eut carte blanche concernant la tracklist. On y retrouvera des classiques du label, des exclus venant de son label ainsi que de sa Clé USB. 
La compilation comporte les titres de
Moguai, Dirty South, Hard Rock Sofa, Michael Calfan, Henrik B, Adrian Lux, Norman Doray, Sander van Doorn, Steve Aoki, David Guetta
&
Afrojack
.
Sortie le 28 Mai sur iTunes et le 4 Juin en physique.
CD1                                                                                                                 
1.Thomas Gold - The Beginning
2.Hard Rock Sofa - Quasar
3.Adrian Lux - Teenage Crime (Thomas Gold 2012 Rework)
4. Ziggy - Cosmic (Original Mix)
5.Swanky Tunes, Matisse & Sadko - The Legend
6.Arty, Matisse & Sadko - Trio
7.Thomas Gold – Sing2Me (Original Mix) & Red Carpet 'Alright' (Thomas Gold Edit)
8.Henrik B & Rudy - Leave A Light On (NO_ID Remix)
9.Thomas Gold - Marsch Marsch (Thomas Gold 2011 Rework)
10.M-3ox feat. Heidrun - Beating Of My Heart (Matisse & Sadko Remix Instrumental)
11.Michael Calfan - Resurrection (Axwell's ReCut Club Version)
12.Qulinez - Troll (Original Mix)
13.Laidback Luke, Arno Cost & Norman Doray - Trilogy (Original vs. Swanky Tunes Remix) (Thomas Gold Re-Edit)
14.Dirty South & Thomas Gold feat. Kate Elsworth - Eyes Wide Open (Original Mix)
15.Adele - Set Fire To The Rain (Thomas Gold Remix)
16.Moguai - We Want Your Soul (Thomas Gold Remix)
17.Thomas Gold – Fanfare
CD2
1.Dirty South & Thomas Gold feat. Kate Elsworth - Alive (Thomas Gold Special Intro Edit)
2.Thomas Gold - AGORa (Thomas Gold 2012 Rework) & Axwell 'I Found U' (Thomas Gold Edit)
3.Sander van Doorn - Koko (Thomas Gold Rework)
4.Lady Gaga - Judas (Thomas Gold Remix)
5.Hard Rock Sofa - Blow Up (Thomas Gold & Axwell Remix) & John Dahlback - Blink (Thomas Gold Edit)
6.Thomas Gold - Circles (Original Mix)
7.David Guetta & Afrojack – Lunar
8.Miike Snow - The Wave (Thomas Gold Remix)
9.Otto Knows - Million Voices (Original Mix)
10.Ivan Gough & Feenixpawl feat. Georgi Kay - In My Mind (Axwell Mix)
11.Digitalism - Zdarlight (Thomas Gold Rework)
12.NO_ID - How R U Feeling Right Now (Michael Woods Re-Edit)
13.Steve Aoki feat. Wynter Gordon - Ladi Dadi (Tommy Trash Remix Instrumental)
14.Axwell - Heart Is King
15.Thomas Gold & Alex Kenji - What's Up (Original Mix)
16.Thomas Gold - Work That (Original Mix)
Par
Angie