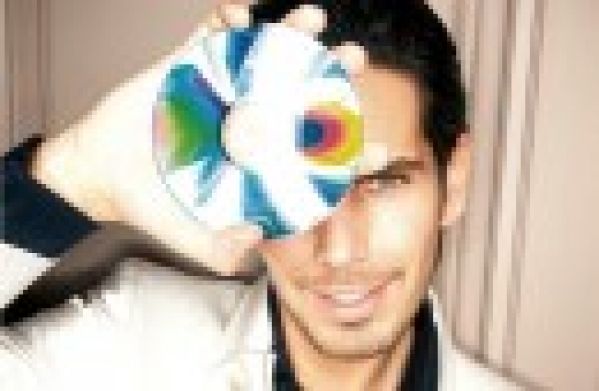 Depuis 12 ans et la première compilation mixée 'Night At The Playboy Mansion' par Dimitri From Paris, le célèbre magazine Playboy et le label Defected associent House et glamour. Cette année encore (après Bob Sinclar vs Dimitri From Paris l'an dernier), c'est un DJ français qui est mis à l'honneur, en la présence de Michaël Canitrot, habitué des ambiances chic et raffinées. Le double CD 'Playboy Sessions Paris' sera disponible dès le 23 Avril, avec une sélection musicale aux petits oignons. Le boss du concept "So, Happy in Paris ?" oscille entre Deep-House, House et Nu-Disco regroupant des artistes tels que Aeroplane, Crazy P, The Magician, Maceo Plex, Treasure Fingers, Noir & Haze remixés par Solomun, mais aussi quelques tracks plus clubby et punchy signés Dirty South, Daddy's Groove, Hard Rock Sofa, Zoo Brazil et Thomas Gold. Le Parisien n'oublie pas non plus d'inclure ses dernières productions 'You And I' remixé par Tristan Garner et 'When You Got Love' remixé par Michael Calfan...
"J'étais un grand fan de toutes les précédentes compilations mixées par Dimitri From Paris ou Bob Sinclar, alors j'ai décidé de garder l'ambiance originale du projet, mais aussi d'apporter ma touche personnelle qui est plus clubby et électronique" nous explique Michaël Canitrot. "Le premier CD est un mélange éclectique et alternatif, la création d'une ambiance vraiment cool à écouter pendant la journée. Le second CD est un pur mix de DJ qui vous conduira en un trait de Paris au Dancefloor de la soirée à la Playboy Mansion !".
Par ailleurs, en marge de la diffusion de son 100ème podcast "So, Happy In Paris ?", le DJ-producteur français organise un grand jeu-concours avec un bus spécial Paris-Deauville pour sa soirée du 21 Avril aux Planches. 60 gagnants seront tirés au sort pour prendre part au voyage. Infos sur ce lien.
---
Tracklisting complet
CD 1

1. Noir & Haze 'Around' (Solomun Vox)
2. Kora 'Flow' (Crazy P remix)
3. Gigamesh 'When You're Dancing' (Cassian remix)
4. The Miracles Club 'I Can't Help It'
5. Lifelike & Kris Menace 'Discopolis'
6. Martin Dawson feat. NRG 'Think About' (Maceo Plex remix)
7. Afterlife 'Fantasy' (Hideo Kobayahi Deep Vocal)
8. Peter & The Magician 'Twist'
9. Storm Queen 'Look Right Through' (Aeroplane remix)
10. Roman d'Amour 'Make Love Tonight' (Lifelike Re-Edit)
11. Treasure Fingers & Malente 'Crusaders'
12. Foreign Language feat. Jess 'Flight Facilities'
13. Myomi 'Sun In My Eyes'

CD 2

1. Ghosts Of Venice feat. Errol Reid 'Without You'
2. Trent Cantrelle 'I Want a Freak'
3. Soul Central 'Strings Of Life' (Supernova Main Mix)
4. Michael Canitrot 'You and I' (Tristan Garner remix)
5. Daddy's Groove 'Wild World'
6. Morgan Page, Sultan & Ned Shepard and BT feat. Angela McCluskey 'In The Air' (Hard Rock Sofa remix)
7. Michael Canitrot 'Blue Collision' vs Dirty South, Those Usual Suspects 'Walking Alone' (Accapella)
8. Nico de Andrea feat Yasmeen 'I Found U'
9. Michael Canitrot & Ron Carroll 'When You Got Love' (Michael Calfan remix)
10. Dirty South & Thomas Gold feat. Kate Elsworth 'Alive'
11. The Shapeshifters & C-Dock 'Nothing But Love For You'
12. Ant Brooks 'Reflekt'
13. Zoo Brazil feat Rasmus Kellerman 'There is hope'

V/A 'Playboy Sessions Paris' mixed by Michaël Canitrot (Defected) - Disponible le 23/04/2012