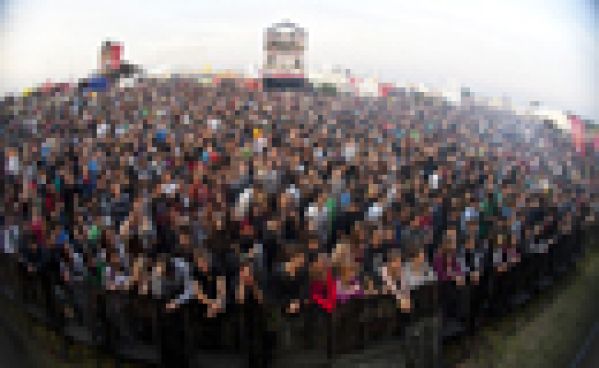 Gagnez votre DJ set au BestFest Summer Camp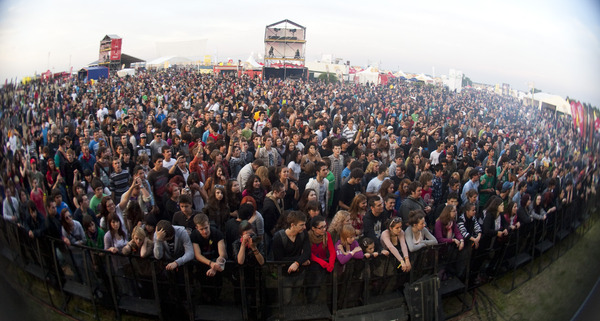 Non seulement le
BestFest Summer Camp
en Roumanie s'annonce comme l'un des meilleurs festivals, avec 3 jours de musique non stop du 6 au 8 Juillet sur un terrain verdoyant proche d'un lac, mais tentez de gagner un Dj set lors de cet évènement.
Qu'est ce qui est proposé ?
-1 dj set solo ou duo sur la Dance Stage le 8 Juillet, la tête d'affiche sera Andy C.
-2 vols à partir de London Luton, Paris, Dortmund, Bologna, Rome, Barcelona, Madrid, Brussels, ou Eindhoven, le 7 Juillet pour un retour le 9.
-2 nuits d'hôtel en chambre double.
Comment participer ?
-Envoyer un mix sur votre page mixcloud en utilisant le tag 'Bestfest DJ Comp'
-Promouvoir votre mix pour qu'ils puissent être dans le Top 10
-D&B arena choisira le gagnant parmi le top 10
-La date de clôtures des inscriptions est le Mercredi 20 Juin
-Le gagant sera annoncé le 25 Juin.
Pour en savoir plus :
http://bit.ly/L8kjTU
LINE UP:
Main & Secondary Stages
(alternative, indie, pop-rock, electro, hip-hop and fusion)
Garbage (US/UK), Röyksopp (NOR), Pulp (UK), Caro Emerald (NL), Selah Sue (BE), The Qemists (UK), Booka Shade (DE), Milow (BE), Skindred (UK), Mala Vita (NL/EU), Dope D.O.D (NL).
Aftershock Stage
(rock, punk, hardcore, metal, thrash, gothic, death, extreme)
Kreator (DE), Moonspell (PT), Obituary (US), Meshuggah (SE), Tristania (NOR), Pipes and Pints (CZ), Turbo (HU), Regardless of Me (IT), Last Hope(BG)
Dance Arena
(drum'n'bass, dubstep, breakbeat, electro)
Stanton Warriors(UK), Trolley Snatcha(UK), Andy C(UK), Modestep(UK)
Blazing Vibez Stage
(roots, dub, reggae, new roots, dancehall, rocksteady, rub-a-dub, jungle)
Blazing Vibez Soundsystem, Republika Verde Crew (Planul Jim, Sistah Rastahfairy, Genochill&Amanet, DippaWizz, MC BBC), Kaya Foundation, Irie Warriors Sound, Chesarion, Ras T, Colentina Soundsystem, Phlo Da Shaolin, Lady Raizah, Selecta B
Groove On Stage
(chill-out, lounge, jazz, funk, broken-beat, idm, breakbeat, DNB, electro, hip-hop)
Rotopercutor, Ufe, Zicu, Jo.E, Underwing, Tzuc, Alex Puicea, Danaga, Electroclown, MartianArts, Psudub
Par
Angie